Rules and Regulations
Official documents:
Only NCRCS members with current AMA membership or a guest of such member may fly!
Approved flying locations are limited to field A (big grass/soccer field) and
field B (south-west of Waveny House)
Safety comes first! There will be no flying at any time when there are park visitors, park employees or any activities on the fields! If someone enters a field during flight, it is the responsibility of the pilot to land immediately when it is safe to do so. Absolutely no flying over people on any field!
Flying Field A

Flying Field B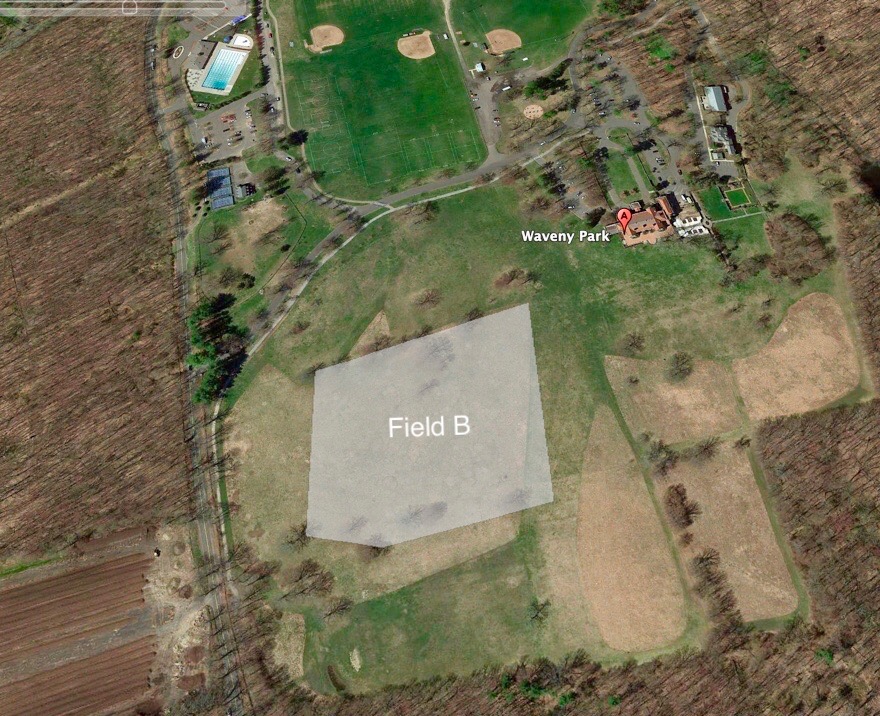 Flying times
| | | | | |
| --- | --- | --- | --- | --- |
| season | aircraft | time | field | restrictions |
| summer (Memorial until Labor Day) | park flyers (slow flying electric aircraft and gliders) | daily 8am to sunset | field B only except for Sunday morning | Sunday morning flying on field A until pool opens (11am) |
| summer | general aircraft (glow engines, high speed/noise electrics, helicopters) | weekdays 10am-2pm, Saturdays and Sundays 8:30am-12pm | field B only except for Sunday morning | Sunday morning flying on field A until pool opens (11am) |
| winter | park flyers | daily 8am to sunset | field A unless occupied | check field A before flying field B |
| winter | general aircraft | weekdays 10am-2pm, Saturdays and Sundays 8:30am-12pm | field A unless occupied | check field A before flying field B |